So glad you are visiting!! I've got some great news to share.
Something brand new at
CHRISTIAN PAPER CRAFTS.
Design Team member Chelsea Cook (
http://hapemome.blogspot.com/
) is sponsoring a wonderful card giveaway ministry! Here is what she says about the ministry of "
WAIT ON THE LORD WEDNESDAY
"
"I know there are a lot of people out there that could use a cheering up, encouraging words, words of wisdom and to know that Jesus loves them. That no matter what they go through, they are loved and have something much greater to look forward to. Do you know someone who is down and blue? Maybe has just lost a loved one? Lost a job? Has been diagnosed with a disease? Is ill? Has given up hope? Feels like they don't have a place they belong? Is concerned about the paths someone dear to them has chosen? This is our chance to let that person know that we care and that the Lord cares.
One of my favorite verses is Psalm 27:14 - Wait for the Lord be strong and take heart and wait for the Lord. Hence the name for this ministry. He is always there, always hearing your cries, and your praises. He knows the desires of your heart.Each Wednesday I will post a new card (or maybe cards) that I will be giving away. I would love to hear your stories - who would you give this card to and why? This could be an opportunity for us to pray for that person as well. I believe in the power of prayer and I know many others do as well. You will have until the following Tuesday night at 11:59 pm Pacific time to post your comment to this thread explaining who
you would like to give this card to and why. From those comments, I will choose a story that has touched me. Then, on Wednesday I will announce the "winner" along with the reveal of the new card (or cards).
Then, I will be in contact with the
winner and they can choose to have me type something inside the card and I can mail directly to the person they desire. Postage on me."
So please check out the

Wait on the Lord Wednesday

at CPC and see the beautiful card Chelsea has designed for this weeks giveaway. Also visit Chelsea's blog for even another opportunity to win a beautiful handmade card for someone who is in need of a gentle reminder that Jesus loves them.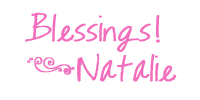 Now may the God of peace who brought up our Lord Jesus from the dead, that great Shepherd of the sheep, through the blood of the everlasting covenant, make you complete in every good work to do His will, working in you, what is well pleasing in His sight, through Jesus Christ, to whom be glory forever and ever. Amen. Hebrews 13:20-21