Here is a super easy recipe for the crockpot or the stovetop!
Sondra Kirtley (owner of Scrapper's Edge & my boss!) had her mom, Nancy make 3 different soups for dinner at this years National Scrapbook Day Celebration Crop, this particular one was a huge hit. I made it for my family and they thought it was great.
"Croppers Delight" TACO SOUP
Ingredients:

1 lb hamburger or (turkey burger if you need to cut back on red meat)
1 large union chopped
3 cans Mexican-style chili beans undrained
1 15oz can whole kernel corn undrained
1 15oz can tomato sauce
1 14oz can chopped green chilies
1 1-oz envelope of ranch-style dressing mix
1 1-oz envelope taco seasoning mix
1 1/2 cups of water
Directions:

Cook beef & onions
Stir in beans & next 8 ingredients
Bring to boil. Reduce heat. Simmer uncovered for 15 minutes.
Toppings:
(this is the fun part)
Corn chips
Shredded Lettuce
Chopped Tomatoes
Sour Cream
Shredded Cheddar Cheese
Olives
Onions
Here's the perfect pot to carry it in! The Tuscany Bean Pot and the Wire Basket both from Celebrating Home. You can see it at
http://www.celebratinghome.com/
I am a designer/consultant with them.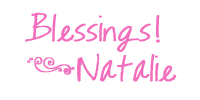 EVERY WORD OF GOD IS TESTED; HE IS A SHIELD TO THOSE WHO TAKE REFUGE IN HIM. PROVERBS 30:5