Hello and thanks for visiting today!
Contemplating his next move... the slide!
What a big boy!
I just had to share about Jakob and I going to the park. He had so much fun! It was a beautiful day for a walk so we managed to head over to the park before his nap and had a very fun time! I love this little guy! What a blessing he is and he is about to become a big brother in about 3 weeks! Can't wait for baby girl still don't have a name although the middle name is Ann we do know that much. Kelly and Ray are still undecided but are kind of leaning towards Addyson (Addy) and I'm not sure about the spelling on that either!
Is he not the cutest?? Sometimes his pictures look so serious but he is so funny and loves to entertain (and be entertained!! )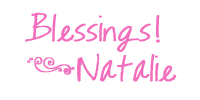 Be joyful in hope, patient in affliction, faithful in prayer. Romans 12:12