CPC-FOF27
Hello!! It's FRIDAY!! WHO-HOO!! It's kinda my day off, but not really... I've got a lot of "catch up" work at the church since I was gone last weekend, plus finish up the Bible Study for the Gospel of John, and I have to work tomorrow at the lss. I'm filling in for a young mom who wants to watch her little one play soccer and then she wants to attend the crop at the store...so I said I would help out this way. So, I'm praying that the Lord will help me manage my time well, today! I got to squeeze in some time for laundry and running to Costco, too!! And you are probably thinking, then get off the computer!! I will, I promise! Just wanted to post this today and I probably won't be back on until this evening... maybe!!
So, here is the FUN ON FRIDAY CHALLENGE from CINDY at CHRISTIAN PAPER CRAFTS: Make a project using only one layer, one image, and one sentiment.
When uploading to the Christian Paper Crafts Gallery, please use keyword FOF27, and when uploading to your blog or other online communities, please use keyword CPC-FOF27.
I hope mine is okay even though I added a button on top of the ribbon, but it is only one button afterall!
Here's the recipe for the card:
Cardstock: Paper Accents; Ink: Stazon, jet black; Ribbon, BoBunny; Button, Foof-a-la; Prismacolor pencils, sienna brown, dark green, goldenrod; Smooch, Azure blue; Stamps: Image, Great Impressions, Sentiment: Inkadinkadoo (created by Lyn Dillin) both stamps are wood mounted.
Thanks for looking and have a wonderfully blessed day!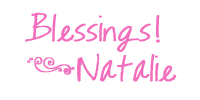 What good is it for a man to gain the whole world, yet forfeit his soul? Mark 8:36