Hey it's Friday!! Not just your typical Friday but a Friday that leads into a three day weekend, Friday! Are you doing a little happy dance to that one?
Jen aka Miss Boo, CAS challenge leader at SCS will be hosting our
FUN ON FRIDAY
over at
CHRISTIAN PAPER CRAFTS
for Cindy today. She is the Queen of "Clean and Simple" cards. Be sure to check out her
blog
and her
SCS GalleryHere is what Miss Boo has for us:

Our challenge for today is to make 3x3 cards. I love using these sized cards for sending with small gifts such as hostess gifts when being invited to a friend's home for dinner. When uploading your project to our gallery, please use keyword FOF21. When uploading your project to your blog or other online galleries, please use keyword CPC-FOF20

.
So be sure and check out the gallery at CPC for some inspiration! Have a great weekend!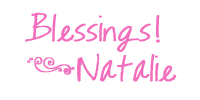 Let the words of my mouth, and the meditaion of my heart be acceptable in Thy sight, O LORD, my strength, and my redeemer. Psalm 19:14