Hey thanks for coming by!!
Just wanted to share today about what we are doing over at the Christian Paper Craft community
http://www.cpcmag.com/
and at our Ladies Ministry Wednesday morning Bible Study
http://www.bluelakechurch.org/
(if you have difficulty in checking out the church website please keep checking back we are undergoing some updating and I'm not sure when it will be complete).
Now, I don't like to call it a
challenge
but more of an
encouragement,
to leave a journal of our faith walk for future generations. We all have a story or a testimony on how we came to faith in Jesus Christ and I think it's important (especially as I get older!) to leave it in some form for my future generations. I don't have much as far as worldly possessions but I have a faith legacy to leave my children and grandchildren, and my prayers for their salvation have gone on ahead of me to the ears of God, so I want to leave a path for them to follow. That's my hearts desire...
To begin this faith journal and to make it easier we will begin with questions to get the creative writing jump-started.
Patter Cross
will be posting questions each Wednesday and Saturday at Christian Paper Crafts and I will be repeating them here. These questions or statements may not be applicable every time so don't worry about that, they are just a springboard to get you writing. I hope you'll join me in this journey of faith. We serve such a wonderful Savior and I want to bring Him honor and glory through this!
Let me know it you plan to join us!
Perhaps you belong to a Ladies Ministry at your church, wouldn't this be a wonderful ministry to help them write their testimony. So many are fearful of sharing their faith, concerned that they may need to answer hard questions concerning the Bible, but that's just fear from the evil one, something we all can do is be a witness of the goodness of God's wonderful gift of salvation in Christ Jesus. And besides, if you don't know the answer to something, how difficult is it to say "I don't know, but I will get back to you when I find a biblical answer to your question". Be bold! Be honest for crying out loud! ;-)
I can't help but think of this Scripture in
1 John 5:11
"And this is the testimony: that God has given us eternal life, and this life is in His Son."
So without further ramblings from me, here is our first writing assignment
.
#1 : Introduce yourself and share a bit about your desire for this journal. (Remember: Future readers may not know you personally.)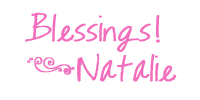 And I fell at his feet to worship him. But he said to me, "See that you do not do that! I am your fellow servant, and of your brethren who have the testimony of Jesus. Worship God! For the testimony of Jesus is the spirit of prophecy." Revelation 19:10