Good Morning! I don't want to even think that July is half over, but it is!!
I'm getting ready to jump on my exercise bike and go for a quick ride, I'm still working out the soreness from the "Killer" Wednesday workout or also known as "Kill-her" Wednesday workout. I've renamed it that cause I'm not sure if
I'm
going to kill my "personal trainer" aka my daughter Amy, who is working my fanny off, literally or if
she's
trying to kill me "butt" I guess it will be worth it all in the "end" (couldn't resist that one!).
A couple of my readers will appreciate the humor... you know who you are!! ; - )
I must say my jeans slide off my hips "like butter" which I rarely eat anymore! I'm starting to see it in inches but not in pounds! I hate the scale anyway, I don't know why I torture myself, after all I'm just trying to live healthier not necessarily get skinny! Monday will begin week 14 of my quest! Okay enough about me and my woes....
Today is Saturday and here is
Journal Writing Assignment #2
"If you have received Jesus Christ as your Lord and Savior, share your salvation story. And if you haven't what is holding you back?"
My salvation story is fairly simple however I can see many of the events that the Lord allowed in my life to bring me to that point of receiving Him. So, I'm not sure how much to write. I will probably do a draft or two of what I want to put in my journal and really pray about it and ask for the Holy Spirit's help. I'm confident He will give me the right words to put down on paper.
Well, time is getting away from me... I really need to get on my bike and get those miles in. I hope everyone has a blessed day and I'll be posting the
Sweet Shop Sketch
later this weekend! I thought for sure I'd get a card made this past week but I didn't! I'm bummed but I did take a class called "Distress to Impress" and that was a lot of fun learning new techniques using Ranger products. Can't wait to share.... but I gotta practice a bit more!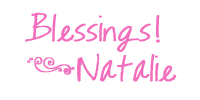 LET THE WORDS OF MY MOUTH, AND THE MEDITATION OF MY HEART, BE ACCEPTABLE IN THY SIGHT, O LORD, MY STRENGTH AND MY REDEEMER.
PSALM 19:14