Hello and thanks for visiting!
I've been away due to having company and being a little under the weather the last couple of days. Needless to say I'm behind in my "crafty-ness" although I've been able to be creative in other venues! The next couple of weeks I expect to be away from my home most days to help my daughter Kelly, who is on bedrest and in the last couple of weeks of her pregnancy. Having a little toddler and being on bedrest I think would qualify as an oxymoron. Bedrest...toddler... what do you think?? So, I'll be helping with Jakob and letting dd get some rest before the new baby girl arrives.
Here is this weeks Sweet Shop Sketch (SSS06) check out the wonderfully creative and fun cards at
sweetstopsketches.blogspot.com
I'm hoping to play along this week at some point but I do have some more pressing matters, such as taking care of a very pregnant daughter and my very precious grandson!!
FYI: Kelly is doing well, her amniotic fluid is increasing which the doctors were pretty sure would happen with bedrest. All tests show that Baby girl is healthy and the next dr. appt. is Thursday a.m.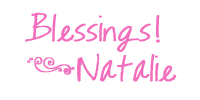 You are near to all who call on You, to all who call on You in truth. Psalm 145:18